TOP RATED DEALERSHIP TO BUY A USED CAR IN GUELPH
Our dealership has seen its Guelph clientele grow over the past decade. The entire Garston Motors team invites you to become part of the Garston family. Take the drive to see and experience what so many of our Guelph customers already know, family atmosphere, family values and family service equals the best ownership experience. Whether you seek information on
car financing application
or browse our
used vehicles inventory
, we have it here at Garston Motors.
Many used car dealers in Guelph are making it sure that the buyers do not have to spend any extra bucks for the repair or maintenance just after buying the vehicle. As many cars are daily sold out to these dealers, then it may happen that they cannot give the guarantee of each and every vehicle. Garston Motors make sure that with the services of the
extended warranties and other insurance plans
offered to the buyers helps in the
smooth purchase of the used cars
.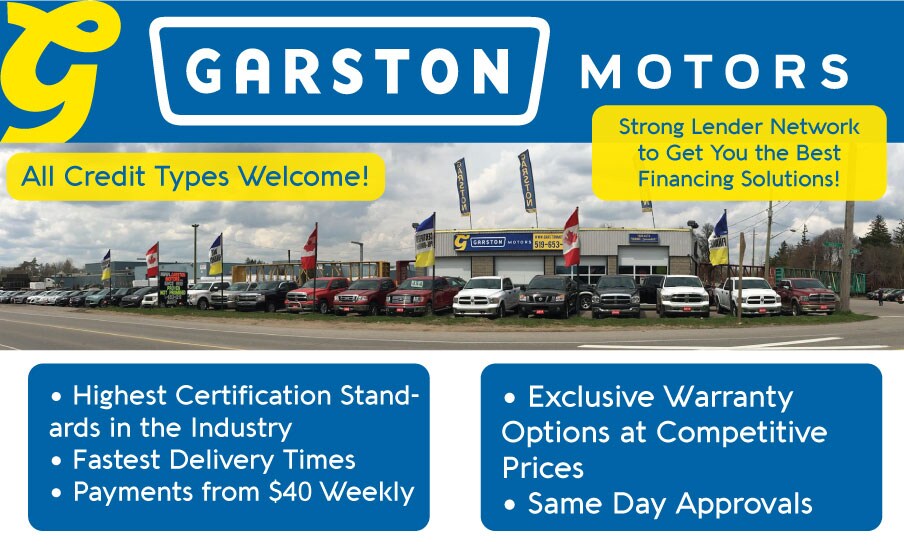 GUELPH USED CARS AT YOUR FINGERTIPS
When we are out for a used car shopping as a buyer, there are many questions which may arise in our mind. The first step is to remove your queries and fears with the auto dealer so that you do not have to regret later for making a decision and a broad research should be carried out to get the right distributor. We help our clients with the best financing advice so that our customers can experience a smooth buying experience from our nearby Guelph used car dealership.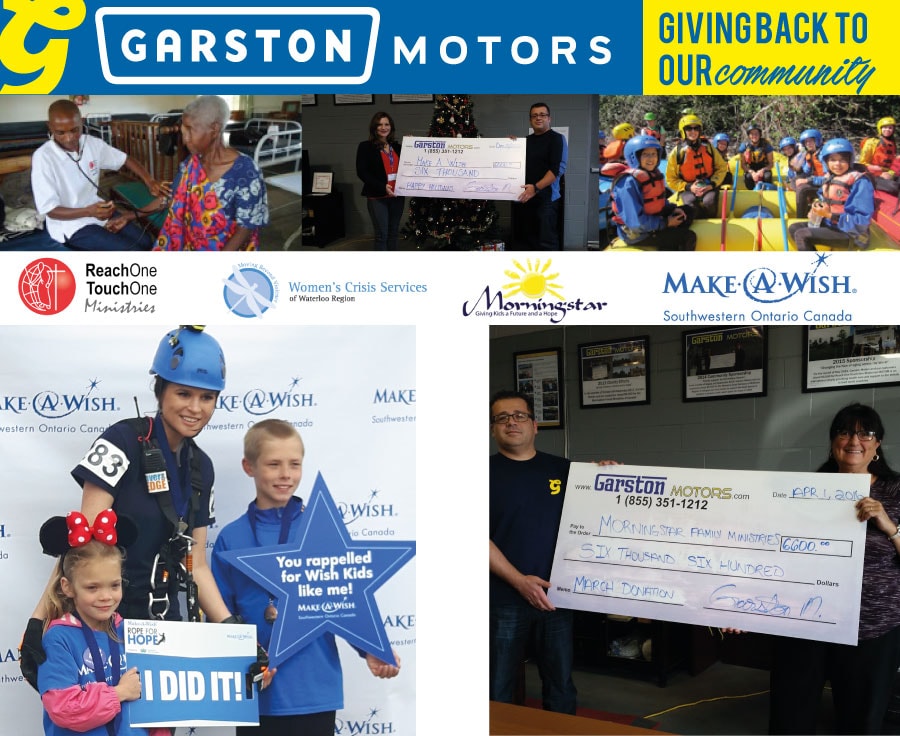 A FIVE STAR RATING CAR DEALER SERVING GUELPH SINCE 1999
The only motto we work towards is to provide our Guelph customers with the best deals and provide excellent customer support service. There are many versatile features Garston Motors work upon:
•        We have a range of vehicles in the Sedan, SUV and truck ranges and with the eye-catchy models. They are from the House of automobile giants like Mitsubishi, Honda, Nissan, GMC, etc., and the makeup of the used vehicles are also tested before being sold off to our Guelph clients.
•        A team of experienced financial experts which gets the suitable deal to you as we feel that our Guelph client should feel satisfied, and their needs are met properly.
•        These used cars in Guelph are kept in good condition even after being used by their first owner but the conditions.
So, we can see that the used cars which are made available to the Guelph clients are also kept in proper shape at our dealing houses.