Get Your Used Car Financed in Minutes
Our registered Auto Sales Finance Specialists can help all credit types, on approved credit. 
Payments as low as $45 weekly on used cars with zero down on approved credit! Check our 
pre-owned inventory
. 

Selling Quality Used Cars in Cambridge Ontario since 1999
Over 200 Used Cars for Sale
Providing certified used cars to Cambridge,
Kitchener Waterloo
, Guelph
and surrounding areas; Garston Motors is your premier dealership of pre-owned vehicles. Our dedicated Cambridge car sales staff and top-trained auto financing specialists are here to make your
used cars Kitchener shopping experience fun
, easy and financially sound. 
Quality means savings over the life of your used car and we offer exclusive
used car warranties
 at the best price in Ontario to protect you from costly repairs.
At our used cars dealership we price our entire inventory the same, whether you are paying cash, getting auto financing, have good credit, bad credit or no credit, the vehicle price does not change!
  ________________________________________
Peace of mind buying our Certified Used Cars, SUV and Trucks
At our Cambridge dealership we price our used cars for sale fairly
Buying a used car should be an enjoyable experience and our kw car sales team has accomplished this in many ways! The price of our cars does not depend on the quality of your credit. At Garston Motors we also do auto sales market research near Kitchener Waterloo to ensure competitive pricing in all our Cambridge used cars.

                                         SAFETY FIRST on all our Certified Used Cars, Used SUVs or Trucks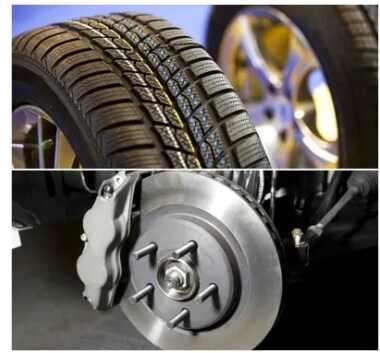 You might have searched for car dealerships near me, well w
ith our used car certification process we ensure the vehicle you get is at the highest quality possible.
Our Certified Cambridge Used Cars for Sale 
New Brake Rotors and Tires (when tread is less than 60%)
This rule applies to all safety items and we replace them with premium parts to give you the extended value you deserve. 
This is savings to you over your future ownership which means less out of pocket unexpected maintenance repairs when you purchase from us.

At our used car dealership we price our inventory the same…whether you are paying cash, auto financing, good credit, bad credit, no credit… the vehicle price does not change!

________________________________________
Top Rated Used Car Dealership in Kitchener-Waterloo Region
The response has been overwhelming as you can see on these Garston Motors reviews. Buying a Kitchener used car is rarely something fun that people look forward to. That's why we take a non-aggressive used car sales approach, putting your needs first.

  ________________________________________
Get the fairest value of your current used car Kitchener Cambridge Waterloo
        

  ________________________________________










 

 

 
How Does It Work?
You finance from our used car dealership
You get one year of complimentary WALKAWAY coverage. Within 10 days of purchasing your used car you can choose to extend your coverage for the full term with more benefits. Certain conditions and terms apply based on the lender and credit.
*Your Trusted Local Used Car Dealership*


Our used car sales process
Why to get pre-approved first?
200+ Vehicles to Choose 
Have you ever had to fill out an online car loan credit application before you could look at your Kitchener used cars options? If so, that means the dealership wanted to see your credit first. 
Regardless of your credit situation it's better to get a pre-approval put in place to secure the best possible interest rate and know your payment and budget expectations.
Why Garston Motors?
Garston Motors has an experienced staff that all work together and specialize in all credit  financing.
Do not get your information shopped around by multiple companies or car dealerships in Kitchener Waterloo and get annoying phone calls every day, our auto sales specialists actually care providing you with a game plan to figure out the best solution for your needs. 
Our auto sales process has continued to break ground in Canada by connecting Ontario lender partners with the best car loans approval options. We will come up with a solution to correct your credit situation and move you forward with a car loan in Cambridge Ontario. 
_______________________________
Our car dealership has been featured in:

_______________________________

The Auto Dealer that gives back to the Kitchener Waterloo Cambridge Community