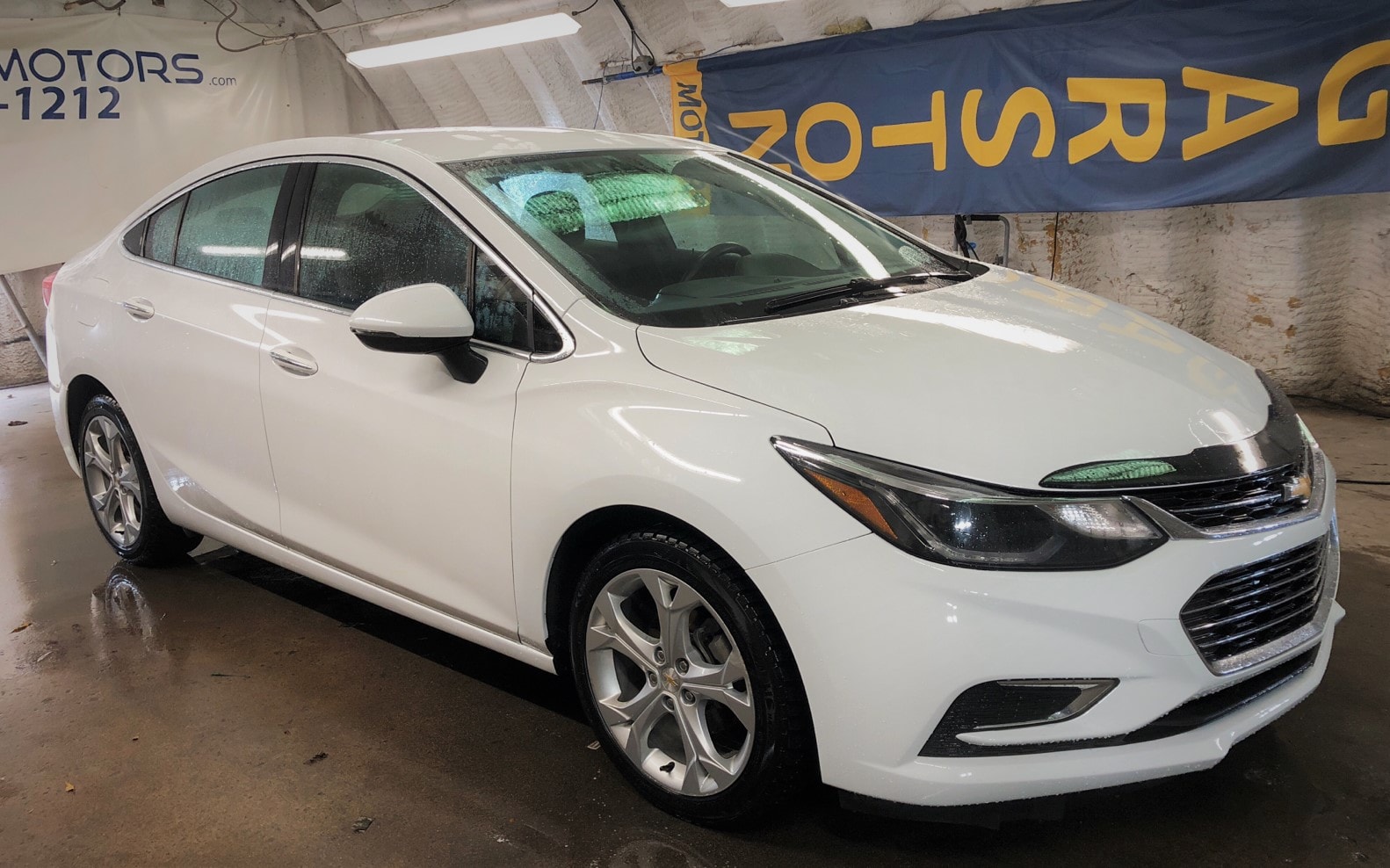 2018/04/26 - If you're looking for a used compact car in Kitchener, Waterloo or Cambridge, you may have already researched the Chevrolet Cruze. The latest  Chevrolet Cruze generation is still quite fresh, the older generation, even if barely used, can be bought with a nice discount. As the Cruze is quite well-acclaimed, it is a great option for intrigued used compact car buyers in Canada.
Throughout the first iteration, the Cruze received a few facelifts, but most are styling refresh, so the car remained largely identical throughout its life. Midlife 2012 Chevrolet Cruze LTs can be found for around $9,000, while the last of the first-generation batch (2016 used Cruze models) in LT trim should command around $15,000.
The Chevrolet Cruze had been commended for its handsome, dynamic styling direction that'll still blend in well among the crowd of the best used compact cars in Canada. Open the door, and you'll find a similar design language to the exterior, down-to-earth sensibility. Deft utilization of a two-tone design lifts up the look, but it's not really pretending to be premium with hard plastics being the prominent choice of material here.
While the mid-range trim is technically the LT, it's actually segregated into two different tiers, the 1LT and 2LT. The 1LT could opt for the Technology Package which includes the 7" Chevrolet MyLink infotainment touchscreen system. The higher end 2LT trim gets it as standard. It's intuitive to navigate, with a simple, user-friendly interface. It also packs Bluetooth and voice command.