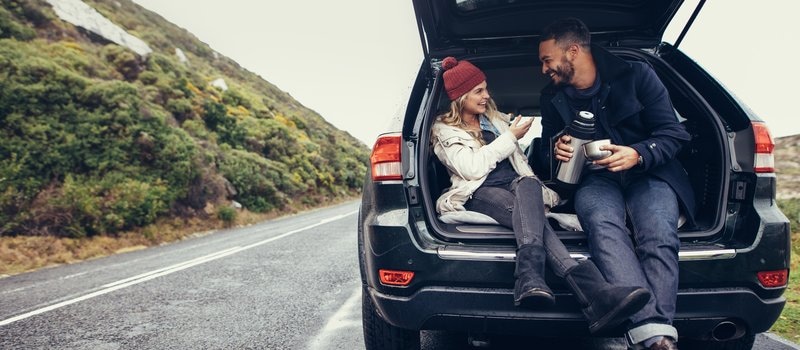 Frequently Asked Questions About Car Financing
1. Can you help me get auto financing?
Garston Motors believes that everyone deserves a chance to own or qualify for a reliable vehicle, no matter what their credit rating shows. Our vehicle financing department has helped many overcome low credit issues and to improve their credit score.
2. How Can I get approval for a car loan?
In order for us to process your
car loan application
and send it to our lender's network we will need:
Proof of Employment or Income 
You can buy a used car with low income but you need to be at your current job for three or more months and make at least $1800/month income to qualify. Other sources of income, such as certain types of government assistance may also be accepted other than Ontario Works/Welfare.
Driver's license
It is necessary to have a valid driver's license and be the age of majority in the province that you live in. Lenders know that customers are more likely to pay back their car loan if they can legally drive. 
Bank Account
The lender wants to be able to take the
used car loan
payment out of your bank account each month. The easiest way to do this is to get a void cheque or stamped pre-authorized payment form.
Current Address
In order to complete your loan documents you must provide the lender with your current address.
Down Payment
Although a down payment isn't always necessary to qualify, it will often help. The less you have to finance, the more likely the lender will be to approve your car loan.


Your Credit Bureau won't be pulled till we talk to you
3. Can I Apply for a Car Loan with no job?
Just because you may not fit some of the criteria the lender is looking for, doesn't mean you won't qualify for a loan. Some exceptions can be made and there are lenders that would accept government income sources but down payment maybe required. 
We are here to help negotiate the best possible car loan approval for you. Which is why you want to come directly to the source and not get bounced around from place to place, your file will be put directly with one of our finance specialist that will work in communication directly with you to ensure you are involved every step of the way.
4. How to finance a used car if you have bad credit?
5. What will be my used car loan term?
Typically terms will run anywhere between 36 Months and 84 Months (Shorter or longer terms are sometimes possible).
6. What about your auto finance rates?
7. What's the Easiest Way to Apply for a Auto Loan?
With Garston Motors'
Online Car Financing Application
, you can submit it securely without having to explain the whole story. Our vehicle finance specialists will process your used car loan pre-approval if that is the case (without judgment). No muss, no Fuss!
8. I have been pre-approved for a car loan, now what?
Once the lender has issued a used car loan pre-approval, the process becomes MUCH simpler. Meet with our Canada auto finance specialists to discuss what you need from your car and to proceed with the loan approval. Our in-house car financing  team will recommend several different options that will fit your needs and your budget! Once your vehicle is selected, it's simply processing the auto financing paperwork and you're ready to drive away!
Although there is no such thing as guaranteed car finance, once you have found a vehicle that you like, you should have no trouble getting approved for a car loan. You will need to go to your lender and give them the exact amount that you are going to need to borrow. You are going to have to go over all of the loan documents with a loan officer. They will go over all of the terms of the loan and make sure that you understand them. You will then have to sign off on the loan, and they will provide you with the money that you need to make the purchase. Apply for car loan today!.
9. What should I do if I have filed for bankruptcy recently?
While
getting a loan for a car after bankruptcy
can be a challenge, they are not impossible! It's likely that (if you meet the minimum income requirements) providing the lender with paperwork to support your situation can make the process quite simple. If for some reason your application is still not accepted with supporting documentation, adding a co-applicant or co-signer to your loan can make the process much smoother.
10. What Factors Affect my Credit Rating?
1) Late payments
Late payments have a strong negative effect on your credit and should be avoided if at all possible.
2) High debt to income ratio
Auto finance companies may be weary if you are carrying a lot of debt against your income. When determining your debt to income ratio to get a loan, the formula is fairly simply ([total debt/total income] x 100). The percentages rank accordingly:
0-36%: A manageable debt to income ratio
37-42%: A slightly high debt to income ratio
43-49%: An unhealthy debt to income ratio
50%+: An unmanageable debt to income ratio (seek professional assistance)
Sitting above 43% you may have some difficulties obtaining auto finance. Evaluation of your finances at this point in time are prudent.
3) Past bankruptcy
Any combination of these three factors can make car finance companies nervous. These factors are what makes up your credit score that is used by auto finance companies to determine what kind of auto loan you qualify for.
11. Do I have to Put Money Down?
Although a down payment isn't always necessary, it will often help. The less you have to finance, the more likely the car finance company will be to approve your car loan. A higher down payment on
bad credit auto loans
may be required. While this may be hard for people in these situations, offering some down payment shows your dedication and gives the finance companies some peace of mind. 
12. How is my Monthly Payment Determined?
Some people will head to a car dealership with a specific vehicle in mind and will find out the monthly payment was much greater than they expected. Why is that? While part of the car dealership loans is calculated based on the credit rating, what are the other factors?
Factor 1: The Age of the Vehicle
Most people think that the main factor determining the monthly payment on an auto loan is their credit rating. While credit rating does affect the loan, the main consideration is the age of the vehicle you are selecting. Think about it - if you're looking at buying a 2000 Honda Civic, is the auto finance company going to bank on the car lasting another 5-10 years when selecting the term for the loan? Likely not. When getting a loan for a car the golden rule is the newer the car, the longer the term. This will mean that you are paying for a longer period of time, but making payments for an additional year or two can great reduce the monthly amount.
Factor 2: The Vehicle's Mileage
Similar to the age of the vehicle, a lender isn't going to put a 5-year term on a vehicle that already has 300,000 KM on it. While the car may last those full 5 years, there's no guarantee and the lender isn't going to risk it. 
Factor 3: Your Down Payment
A substantial down payment can greatly reduce the amount of the loan, therefore reducing the monthly payment.
Factor 4: Your Credit Rating
The credit rating of the applicant does have an impact on the interest rate at which the loan is offered, which in turn affects that monthly payment.
In cases with poor credit
, it may be beneficial to consider purchasing a newer vehicle on a longer term to allow for more flexibility in your monthly payment.
When applying for an auto loan it's best to consider your options and what will work for your monthly budget. Garston Motors will offer you the term and interest rate options available to suit that budget, and will work with you to get the car you love at the price you can afford. Apply online today!
13. Can I use a Co-signer?
If you are opting for a
auto loan bad credit
or you have low income, one of the best ways that you can get auto financing is to get a cosigner. Having someone co-sign an auto loan with you is going to substantially increase your chances of getting approved for the money that you need. When you get a cosigner, the lender is going to be evaluating the co-signer's credit instead of yours. For the co-signer, this is a very risky proposition. If you do not pay your bill, the cosigner is going to have to start paying. If the loan goes into default, it is going to negatively affect the cosigner's credit just as much as it does your own. The cosigner is essentially guaranteeing the loan, which is something that a professional lender is not going to do because of your credit score.
14. Do you Offer In-House Auto Finance?
We do have similar options to some in-house car financing dealerships.
Opting for auto financing in-house gives you peace of mind while saving time too. We offer the perfect combination of top quality used cars that's not in-house financing options that can qualify you on the road right away. We have a fantastic range of quality used vehicles and flexible repayment schedules to suit you. If you are looking for a used car in Ontario, drop in to Garston Motors or apply for a car loan online today.