It's important to pick the right car that is appropriate for your current needs, but it is also imperative that you know how to pick the right dealership from the hundreds upon thousands of selection. It applies even more so when we're talking about Hamilton used car dealerships, where these lots might not be individually processed through the rigorous and stringent requirements to satisfy the highest standards of certification.
Therefore, having a few knowledge beforehand will help you approach the right dealer and steer clear of ones that are dubious or untrustworthy. We're covering the Ontario province today though, specifically Hamilton Ontario. Scouring for the right dealer from the get-go will aid you in averting tons of after-sales nightmares afterwards.
Reputation - Check those reviews!
It's not a stretch to say that reputation makes or breaks a car dealership near Hamilton. You can't really go wrong with finding a venerated dealer. They might price their wares a tad higher than others, but that extra cost is easily equalized by the services and professionalism they can provide.

While dealership reputation might not be eminent or easily perceptible, there are a few signs that can help you narrow down the dealerships you look through. Overt tips are to look them up on the Internet, search for their website, see if they have a community page lying around, and look for customer reviews.
Luckily for consumers though, Ontario is serious about consumer rights and thus outlines a list of strict criteria that all dealers are legally obliged to abide. All car dealerships are governed under the Ontario Motor Vehicle Industry Council (OMVIC), and they issue the licenses that all used cars for sale in Hamilton must have.
Therefore, if the Hamilton dealership you're dealing with is unable to produce the license, turn around and walk away immediately. A well-known dealership is also likely able to provide you with a comprehensive after-sales warranty, which you should absolutely enquire about.
Buying used cars in Hamilton Ontario
A Hamilton Ontario used car dealership's inventory speaks volume about the dependability of the dealer. Any used car dealer worth their salt should have a carefully curated inventory that is tediously maintained daily. It doesn't matter whether if the dealership deals with old beaters or barely-worn used cars if it's something that's being sold under their name, it should be readily available for viewing and test drives.
Obviously, some do deal with cars that have major mechanical flaws. If so, the dealer must explicitly state all the problems that the car has. It's a legal requirement for them to be transparent and honest about their Hamilton used cars inventory too.
Car Financing Hamilton Dealership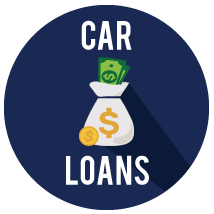 Any large dealership should also have an equally impressive list of creditors that they cooperate with to process loans for customers and be able to find the best deal and auto loan rates. For Garston Motors, we work with some of the most well-known names out there - Canada Trust, National Bank of Canada, Scotiabank Canada, Canada Imperial Bank of Commerce, and the list goes on.
Of course, lending from creditable loaners provides you with peace of mind. However, it also helps you improve your credit score over time. As long as you make timely payments throughout your loaning period, it is one reliable method to help steadily improve your bad credit score over time, helping you score a lower interest rate in the future.
Review the Documentation
Perhaps one of the most important telltale signs of all are the papers. It's important for the dealers to be able to tell you everything you need to know about the car you're about to buy and more. In Hamilton Ontario, some documents are mandatory including the Used Vehicle Information Package (UVIP) which covers the car's history, important details and lien information. Then, Safety Standards Certificate which proves that the car is up to Ontario's safety and roadworthy standards. There's also the Ontario Drive Clean Emissions Test which demonstrates that the vehicle passed Ontario's emissions test.
UVIP is an absolute necessity for all car dealerships to procure and display to the consumer when buying used cars in Hamilton Ontario. CarProof can also be provided by the dealers, which provide thorough vehicle history and valuation reports. 
Verdict
This information should hopefully guide you towards your ideal car dealer in Hamilton Ontario. If there's anything that you remain uncertain about though, don't hesitate to contact us at Garston Motors, even though we don't have physical car sales in Hamilton Ontario we have help hundreds of customer from that city and the commute is worthwhile. We'll be glad to provide you with further detail and help sort you straight.