Looking for a used truck that's more than just a work truck? Garston Motors has used trucks for you! Dealing with only the best brands of truck accessories, we can upgrade any truck with many accessories to make your used truck look sharp and function well. 
We don't ship our used trucks to the united States we believe in helping our Canadian economy and benefiting our Canadian customer used trucks inventory buy offering our trucks to the Canadian market for the most competitive prices. Even though the recent price increase on used pick up trucks Garston Motors wants to maintain a level of pricing for the market here in Cambridge, Kitchener and Waterloo by offering deals and savings to all our customers in every way.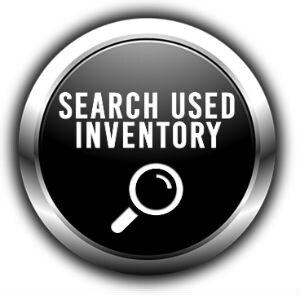 Take a look below at some of the customized used trucks we have sold to our awesome customers!
Lifting, Lowering and Leveling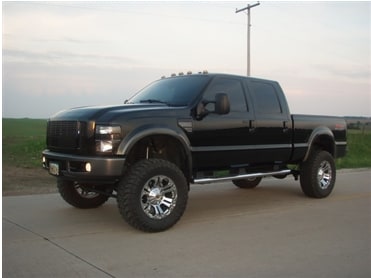 Ready for the off-road? Our trucks can come to you pre-installed with only the best lift or leveling kits. Want to ride low? We can do that too! Our specialty installers can raise or lower you truck however suits you best! Installed with only the most experienced installers, you will love the result of a kit installation. 
Upgraded Used Truck Performance Parts
Our performance specialists can provide you with various options to suit your needs. Modified lights, tinting, and upgraded audio equipment are all options to our customers. Looking for an upgraded engine? We can provide you with options to increase your used truck performance as well!
Tonneau Covers and Bed Liners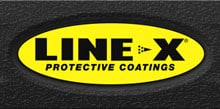 If you are ready to work, is your truck? Quality tonneau covers and bed liners are available to all of our truck customers. Using high quality bed liners like Line-X blow ins ensures our customers a long lasting liner made to work as hard as you do.
Rims and Tires for your truck
No lifted used truck is complete without a nice set of tires and rims. With 100s of options available, including our most popular Mickey Thompsons, we have the right set of tires and rims for your new ride!
USED TRUCK CUSTOMIZATION - KITCHENER, CAMBRIDGE & WATERLOO
This 2012 Ram 1500 Sport Crew Cab with Mayhem Wheels made with cast-aluminum alloy all a one-piece wheel that's light weight and the strength these wheels provide is extreme, which can only enhance the handling and performance of your truck. Open Country M/T Toyo tires with extra ground clearance, load-carry capacity and off-road capability, as an added bonus it also provides great on-road performance. . U-guard stainless step bars blacked out to match.  12" Kicker Sub woofers laid out under back seat neatly and you get high-performance bass that keeps music pounding on this amazing used Dodge Ram.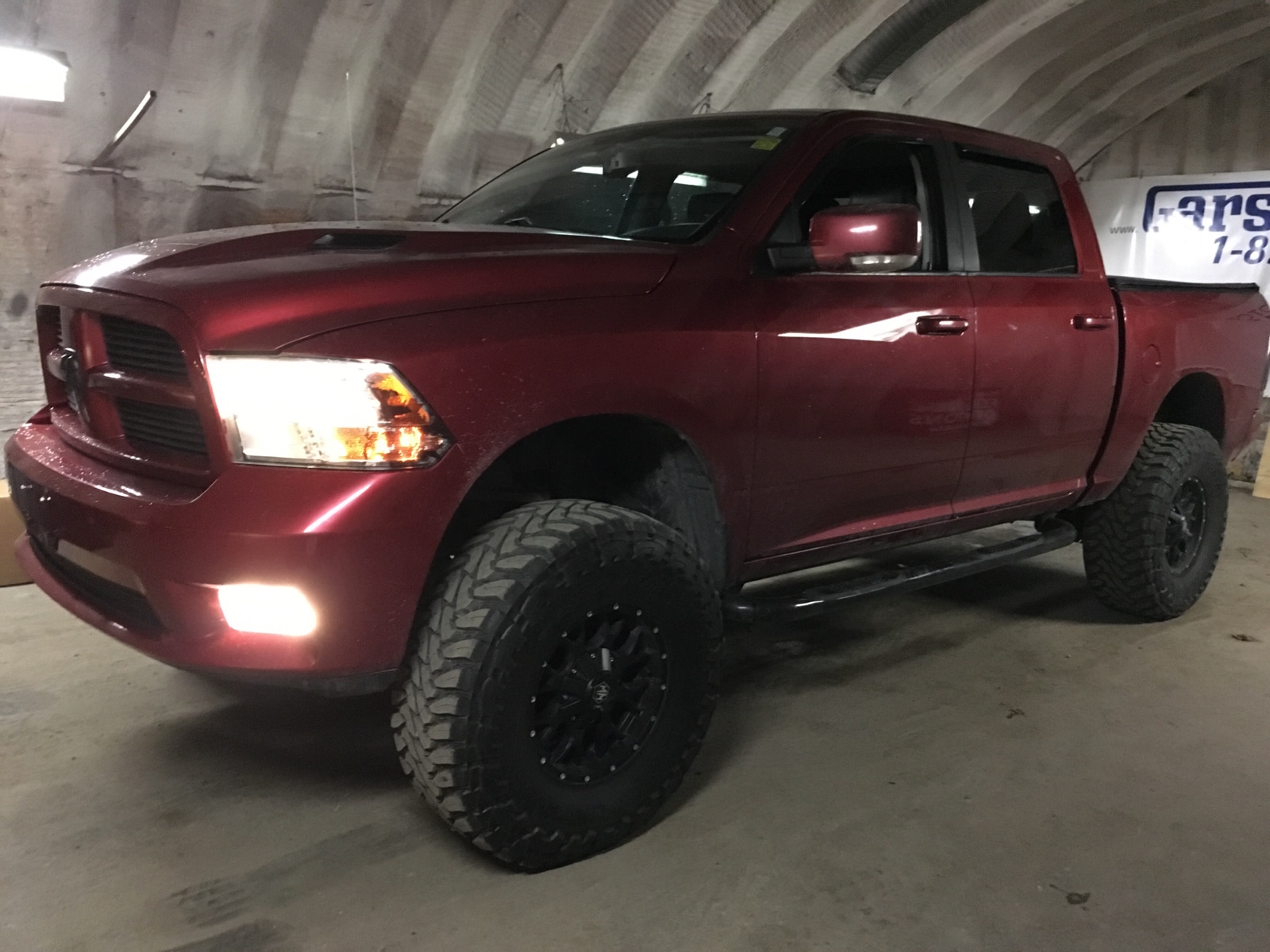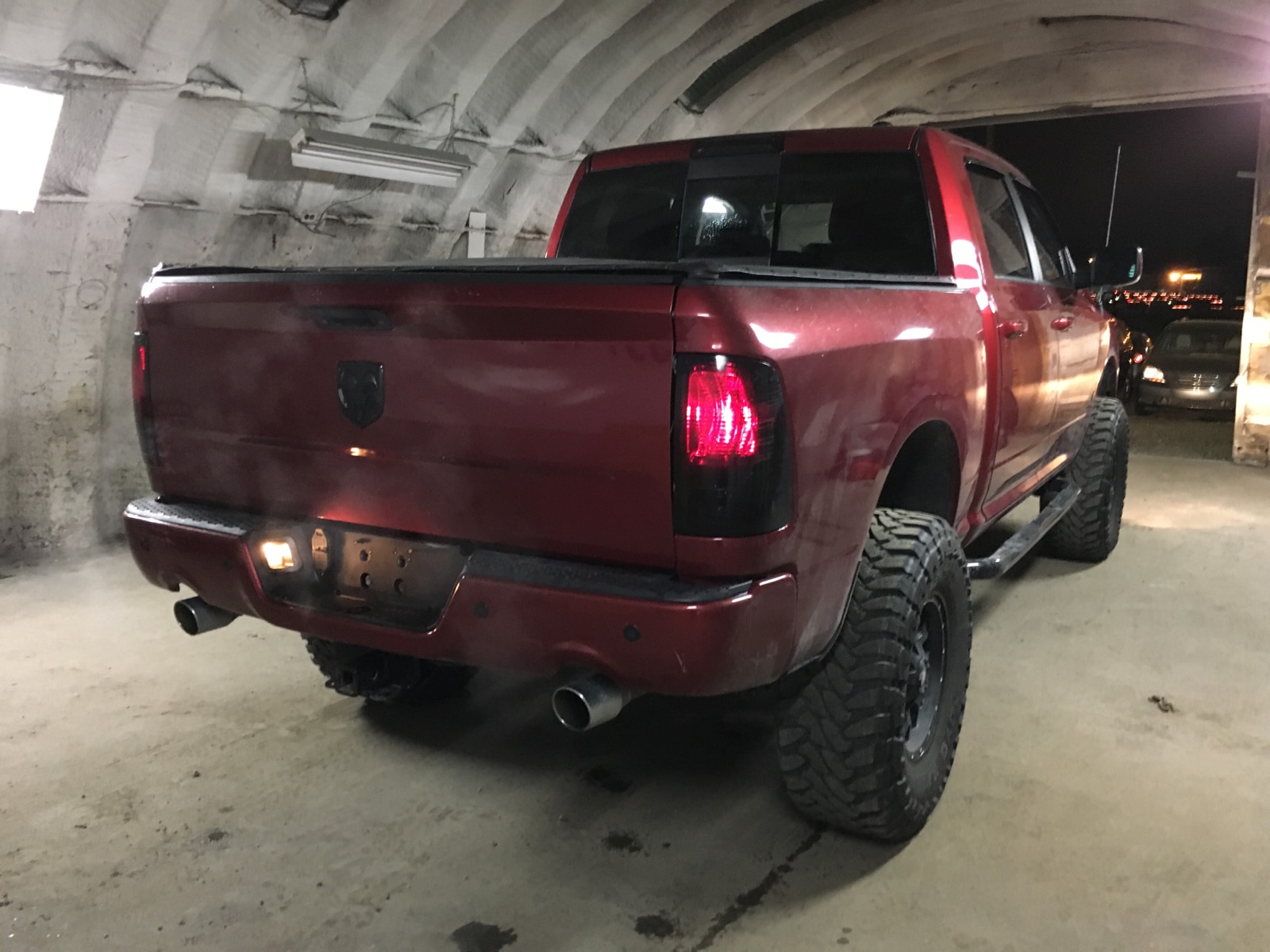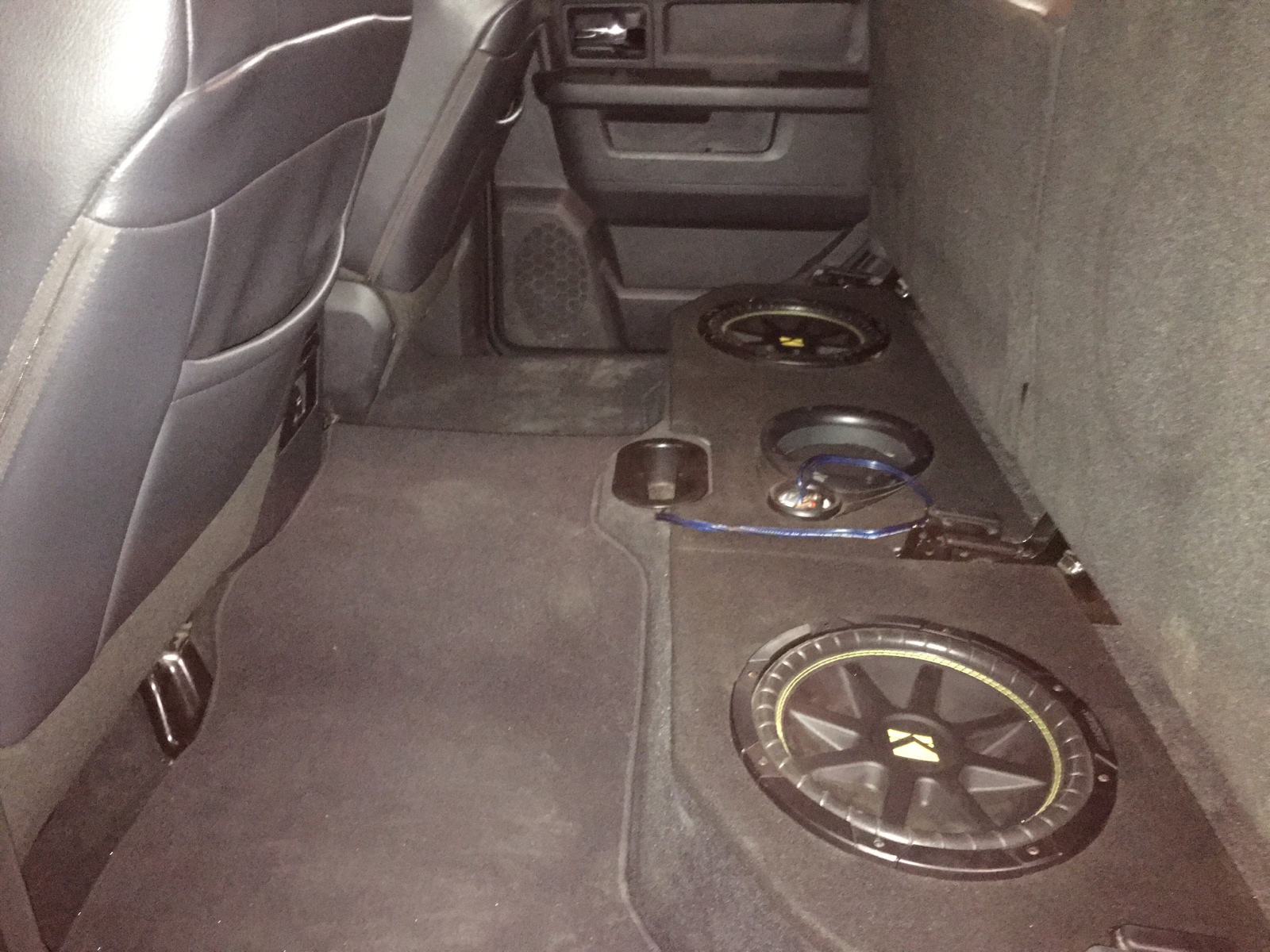 This 2010 Dodge Ram Laramie with Mickey Thompson Baja MTZ's, extreme off-roaders will appreciate the great ride and handling that this mud tire has even on the highway. The MTZ have Mickey Thompson's Power Ply Complimented with 20 inch XD series rims! Gorgeous Truck with the one tone body!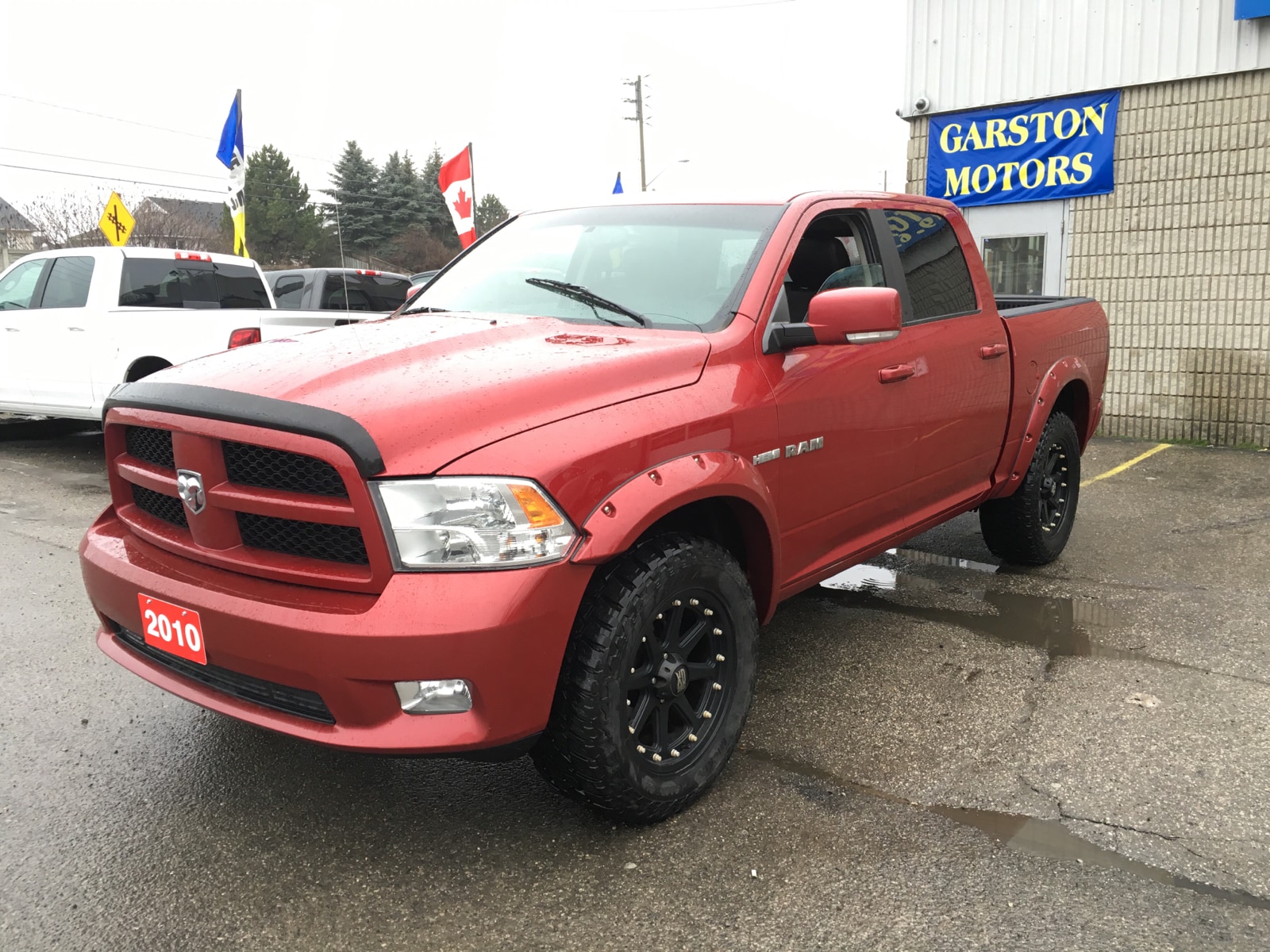 This 2012 Ram line-x sprayed bed liner, step bars and beefy Mud Claw Mudders is a premium mud traction tire with a deep, aggressive, high void tread design that works great in both loose dirt and deep mud but still behaves well on the highway, 2" Leveling Kit  and so much more add on's we just cant keep up on this one.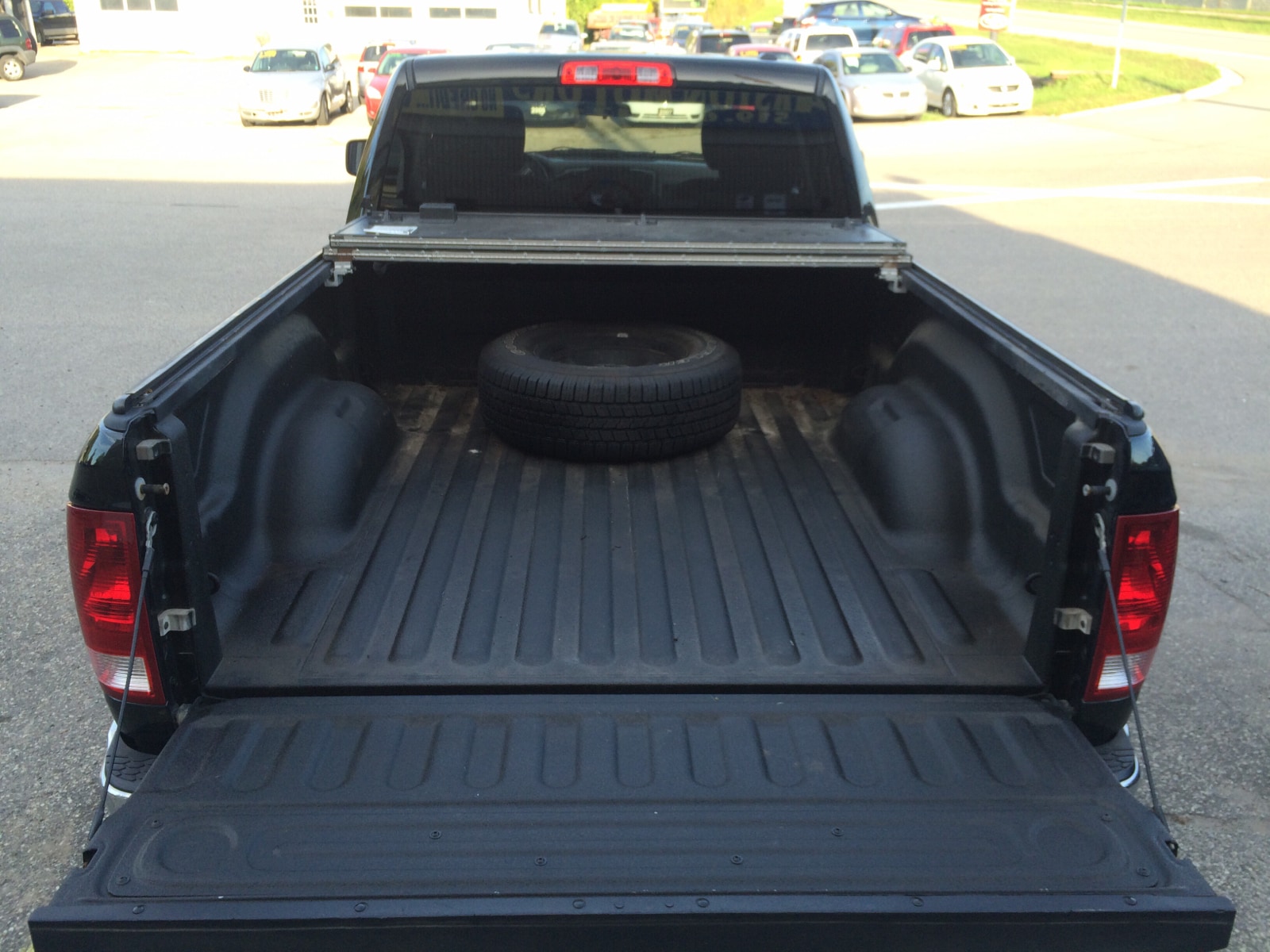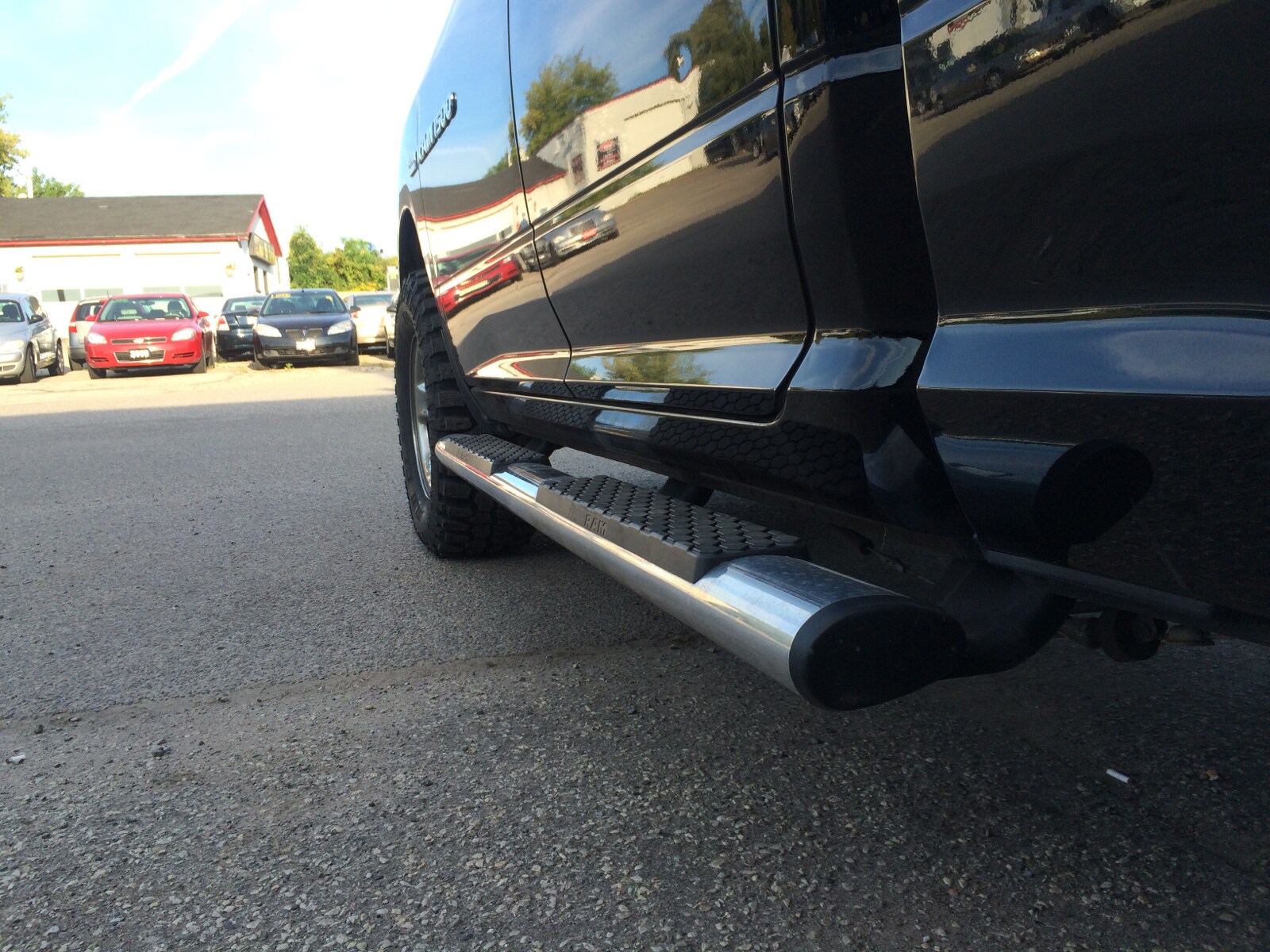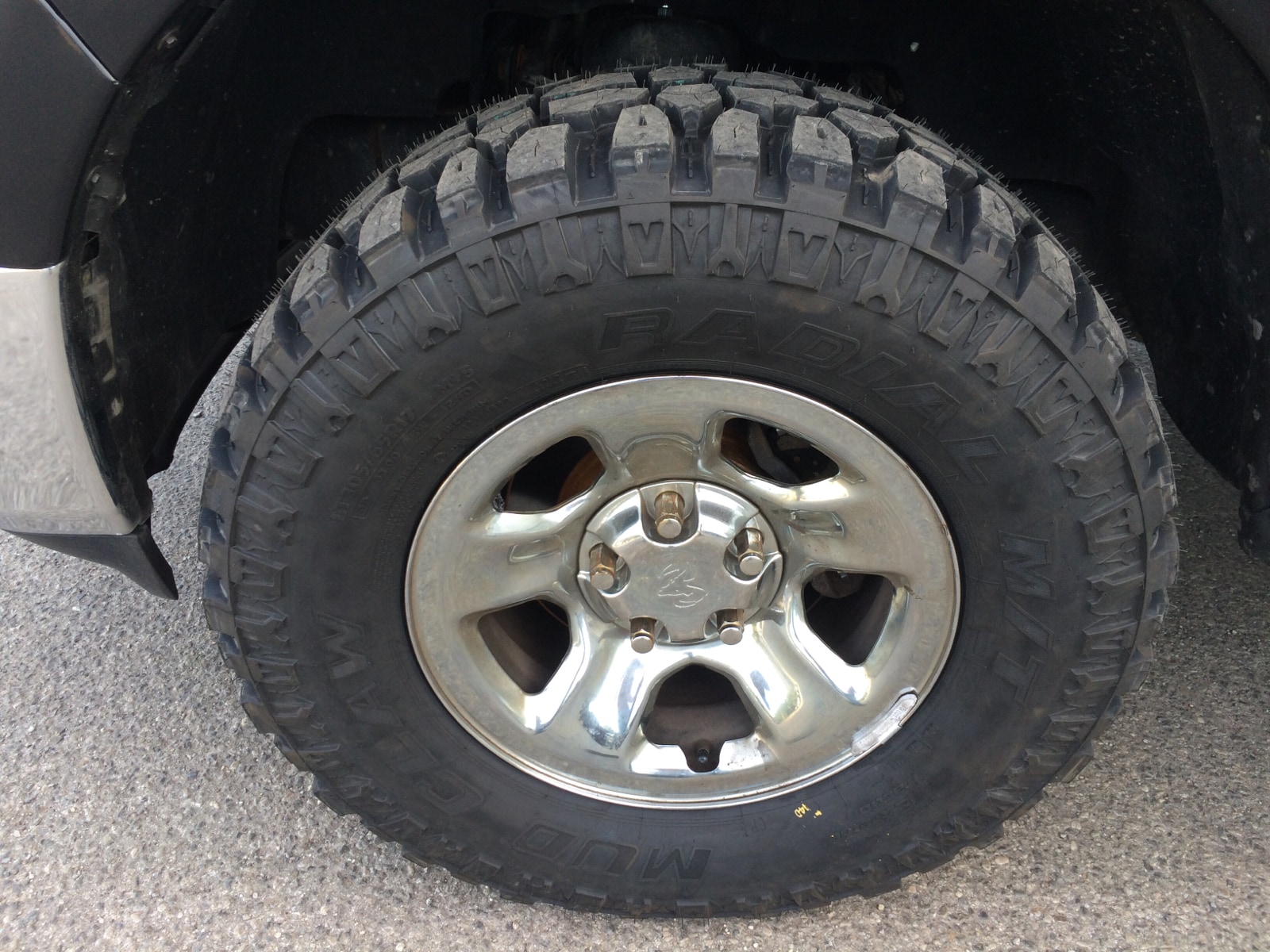 This 2009 Ford F-150 front bush bar, step bars, Kumho's Off-Road Maximum Traction Tires, high polished stainless steel Raptor Step Bars. Low k's on this unit and all the add on's make it an off road machine.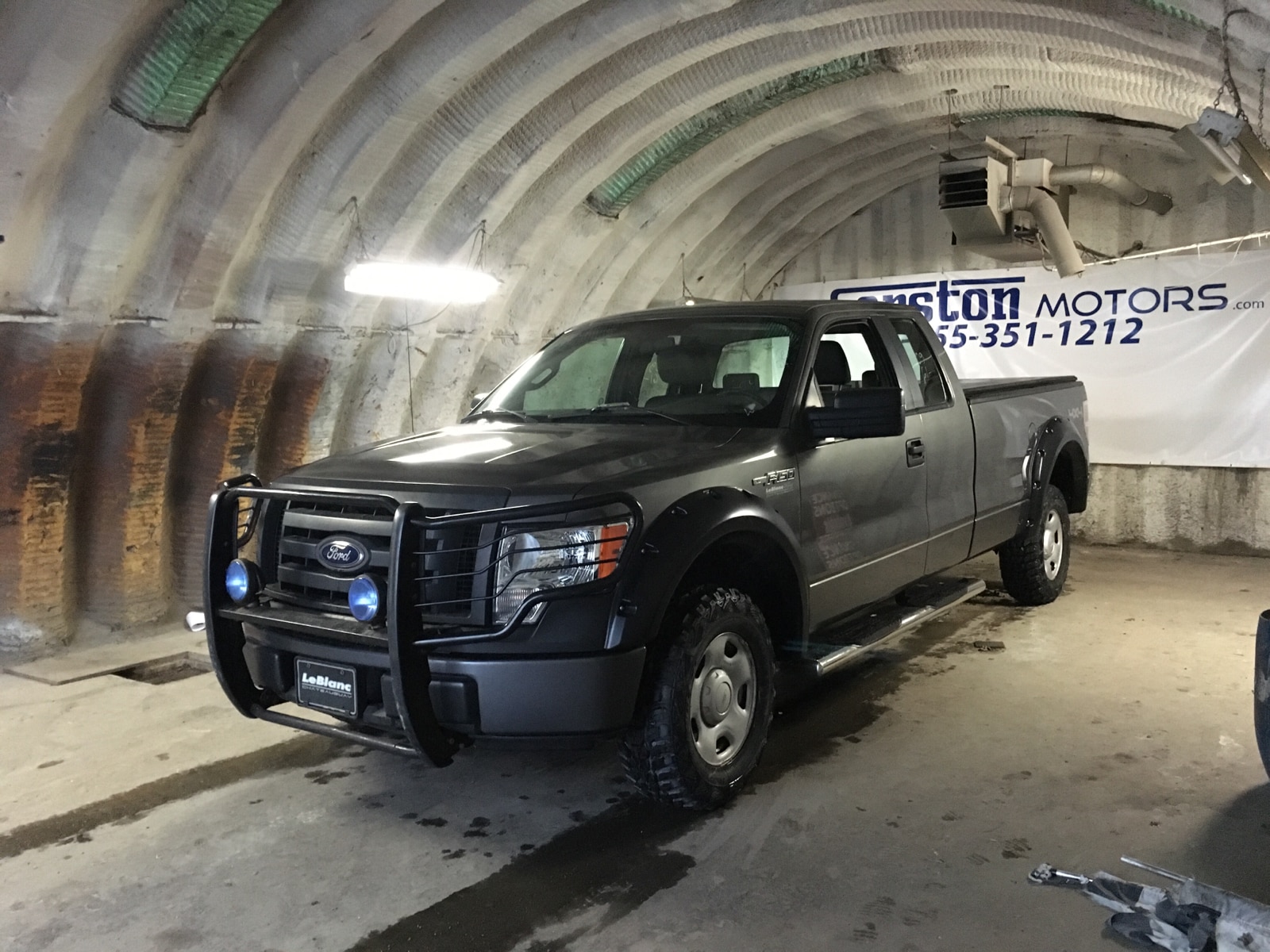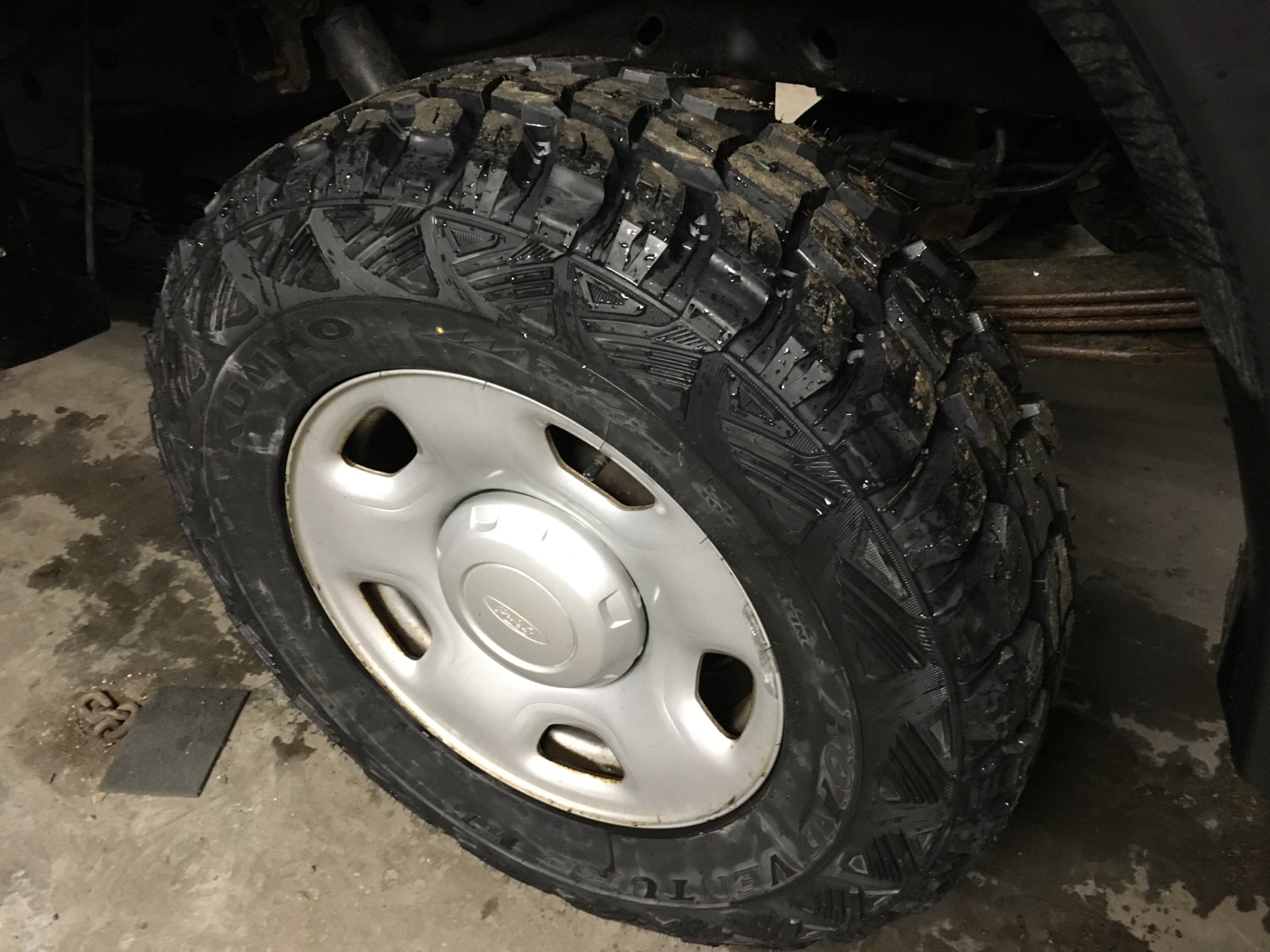 2011 GMC Sierra 1500 Crew Cab 4.8L V8 comes with Aries Grille Guard, ARIES 3" side bar immaculate stainless steel finish and a custom, non-skid step pad. The Thunderer Trac Grip MTs have an aggressive, proven tread design that works great in most off-road conditions tough sidewalls to guard against damage from ruts,roots and rocks.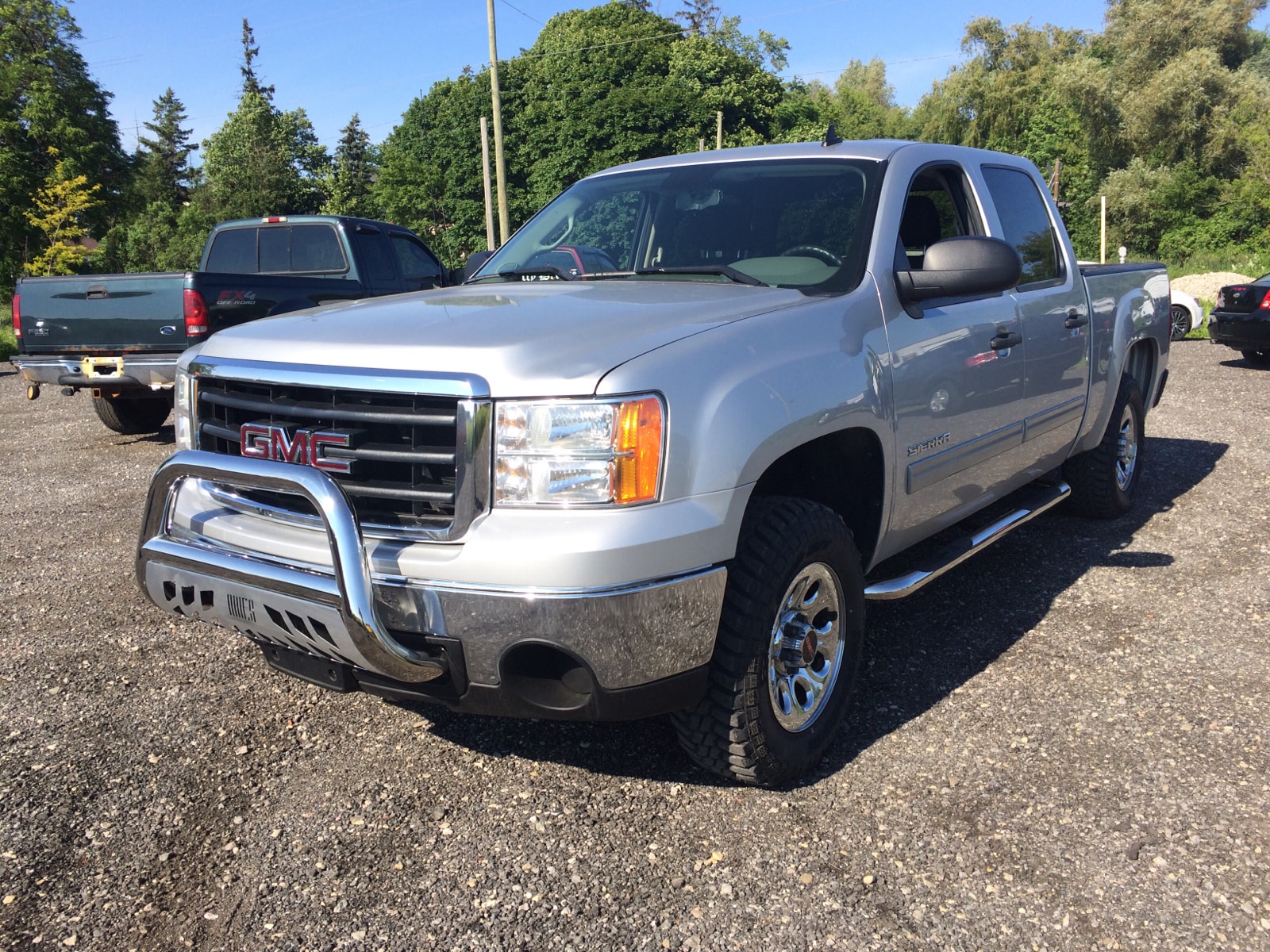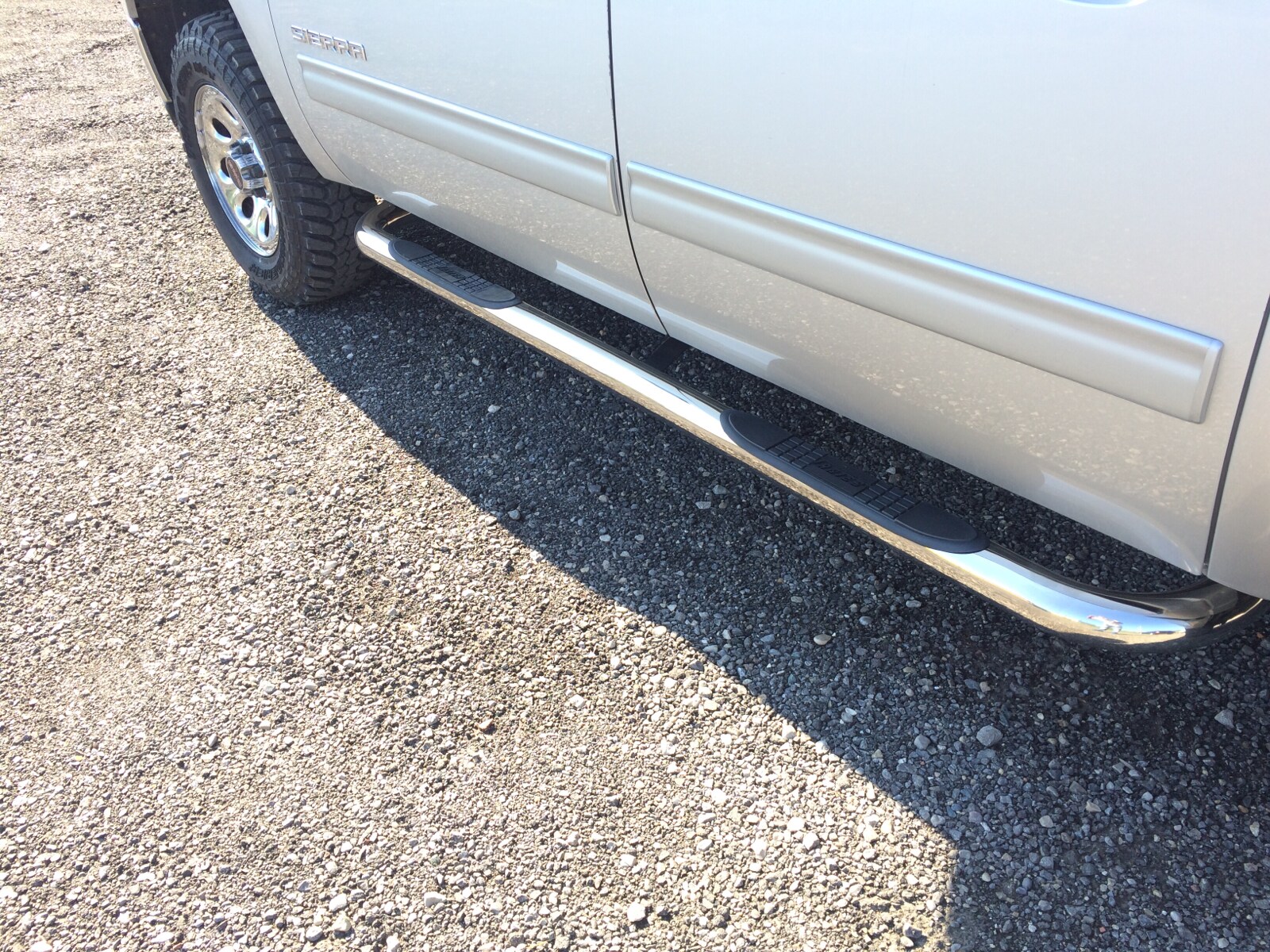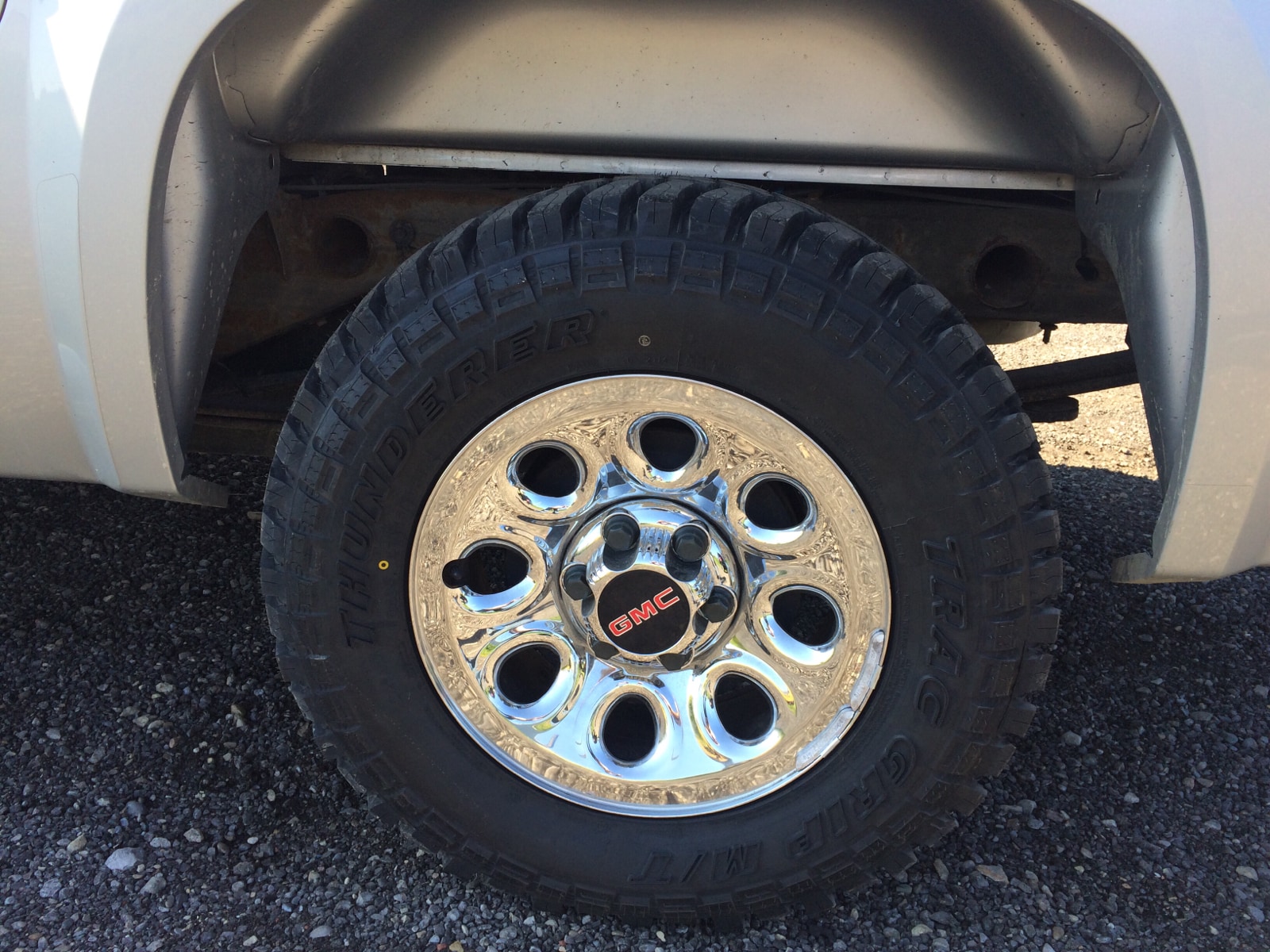 2012 RAM LARAMIE LONGHORN EDITION CREW CAB has Firestone Destination M/T tires with exclusive UNI-T tech to advance wet handling and braking with deep skid lugs, 3 body ply construction complimented with a suspension leveling kit.