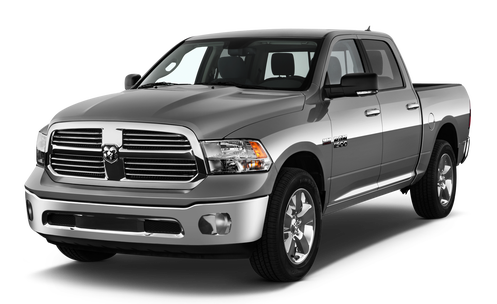 Need something rugged and work-ready? Pickup trucks are no doubt within your agenda. And if we're talking about pickups, the iconic Dodge Ram should at least be considered. With the fifth-generation just introduced into the market, you can certainly score deals on used older, but still reliable fourth-generation models.
The fourth generation runs from 2009-2018, and the used Rams models we sell are predominantly certified
2011-2018 Ram 1500 models with some 2500 as well
. The prices range from $18,000 to $30,000, depending on what kind of pre-owned Ram you want, and trim you opt for. In general, though, you can expect them to share a similar underlying road manner that may surprise you.
If you are near Kitchener Waterloo and love muscular looks, you'll be enthralled by our Ram lineup that's full of brutish and bold lines. While pre-owned Ram pickups are seemingly designed with only a pen and ruler, it somehow works well together, culminating into an iconic, maybe even timeless, shape. The interior follows a similar philosophy, featuring a very simple, tough-looking geometric design.
With even the Ram 1500 being a full-sized pickup, the interior boasts a lot of room for passengers, both front and rear. It'll accommodate particularly lofty folks just fine, offering ample legroom and headroom for a broad array of stature. You will also find an array of small item storage littered around the cabin. While range-topping Laramie models sports both wood and leather, even lower trim models feature an attractive if somewhat basic cabin. Nevertheless, it's cabin is plenty refined with pleasing build quality, one of the best in its segment.